Submitted by

yanderson

on Mon, 2019-10-28 10:49
Deadline:
Saturday, February 29, 2020
Who are we?
We are a student organization at UCLA that aims to improve mental health on college campuses and serve as a complement to CAPS (Counseling and Psychological Services). 
What do we do?
We offer all students in need with a personal mentor for 6 weeks and 4 Wazo Wellness activities per quarter. All our mentors are trained and hand-picked to help their mentees feel comforted and connected to campus life. 
How do I get involved? 
Mentees: We offer ALL mentees a mentor as long as there are available mentors. We will pair you up with your ideal mentor based on your interests, preferences and background in less than a week .  
Mentors: No prior experience needed. Submit a form & we will offer interviews on a rolling basis when we are recruiting. 
Access free & Unlimited:
6-week mentorship
instant support
personalized pairing
privacy protection
wellness activities
Come join Wazo Wellness activities @Rise every Tuesday, from 6-8pm (odd weeks)
www,wazoconnect.com
@wazoconnect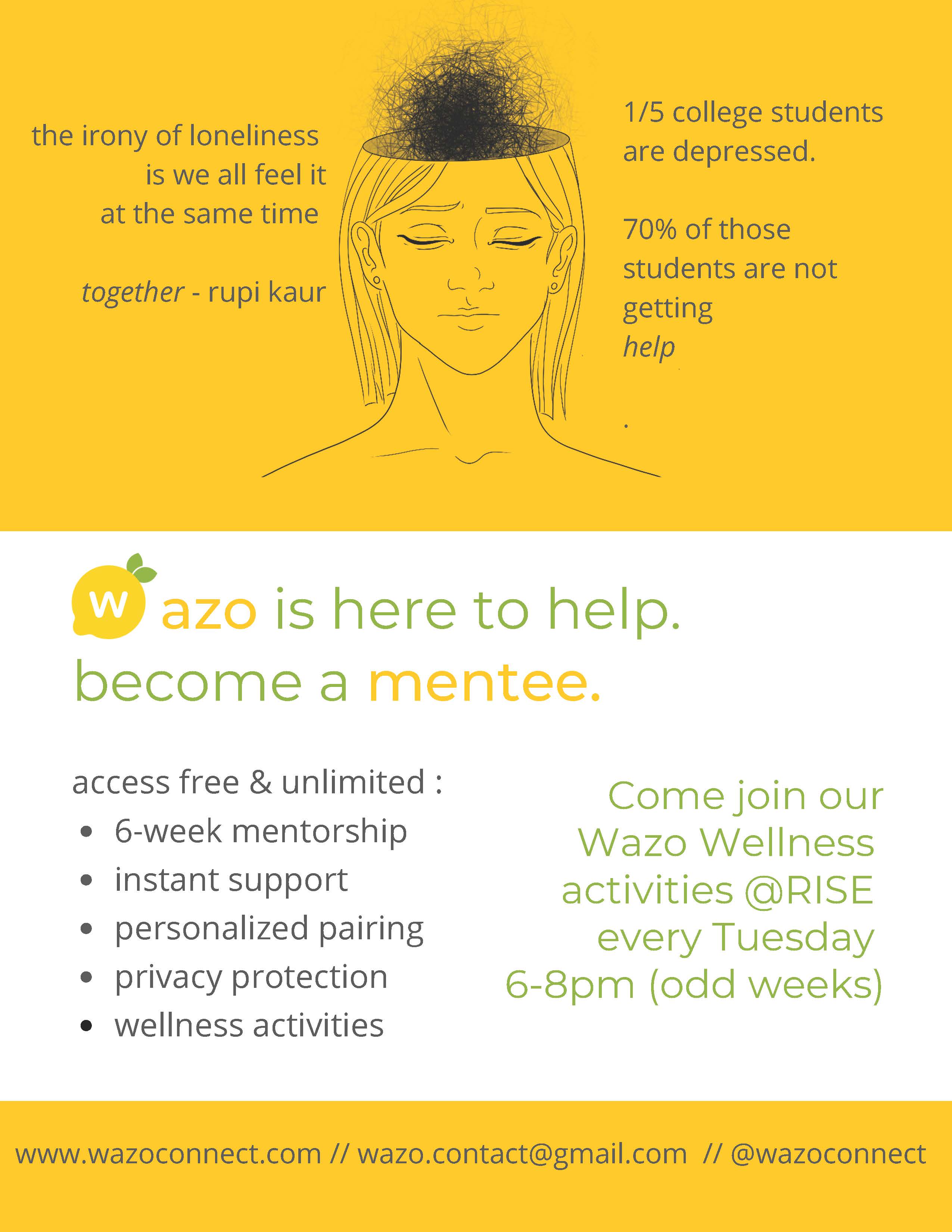 Direct Link:
https://www.wazoconnect.com/