Submitted by

yanderson

on Tue, 2019-12-17 09:49
UCLA Travel Study | Summer 2020 | English | Shakespeare
Stratford-Upon-Avon & London
Encounter Shakespeare's plays as they were meant to be experienced—on the stage and alongside the plays of his fellow dramatists of the age. During this intensive program students will be immersed in the study of multiple plays in performance, as mounted both on the two stages of the Royal Shakespeare Company and the reconstructed Globe Theater.
Directed by Professor Claire McEachern,
Department of English, UCLA.
Dates: July 17 - August 9, 2020
Curricula: 10 quarter units
For English Majors:
-English 150A and English 150B: Shakespeare
*Students may substitute English 150C for English 150A or 150B
For non-English Majors:
-English 90: Shakespeare
*Fulfills a GE requirement
-English 129: Topics in Genre Studies, Interdisciplinary Studies and Critical Theory
Optional Course: 4 quarter units
English 199 Field Research
facebook.com/uclaieo | twitter.com/uclaieo
www.ieo.ucla.edu/travelstudy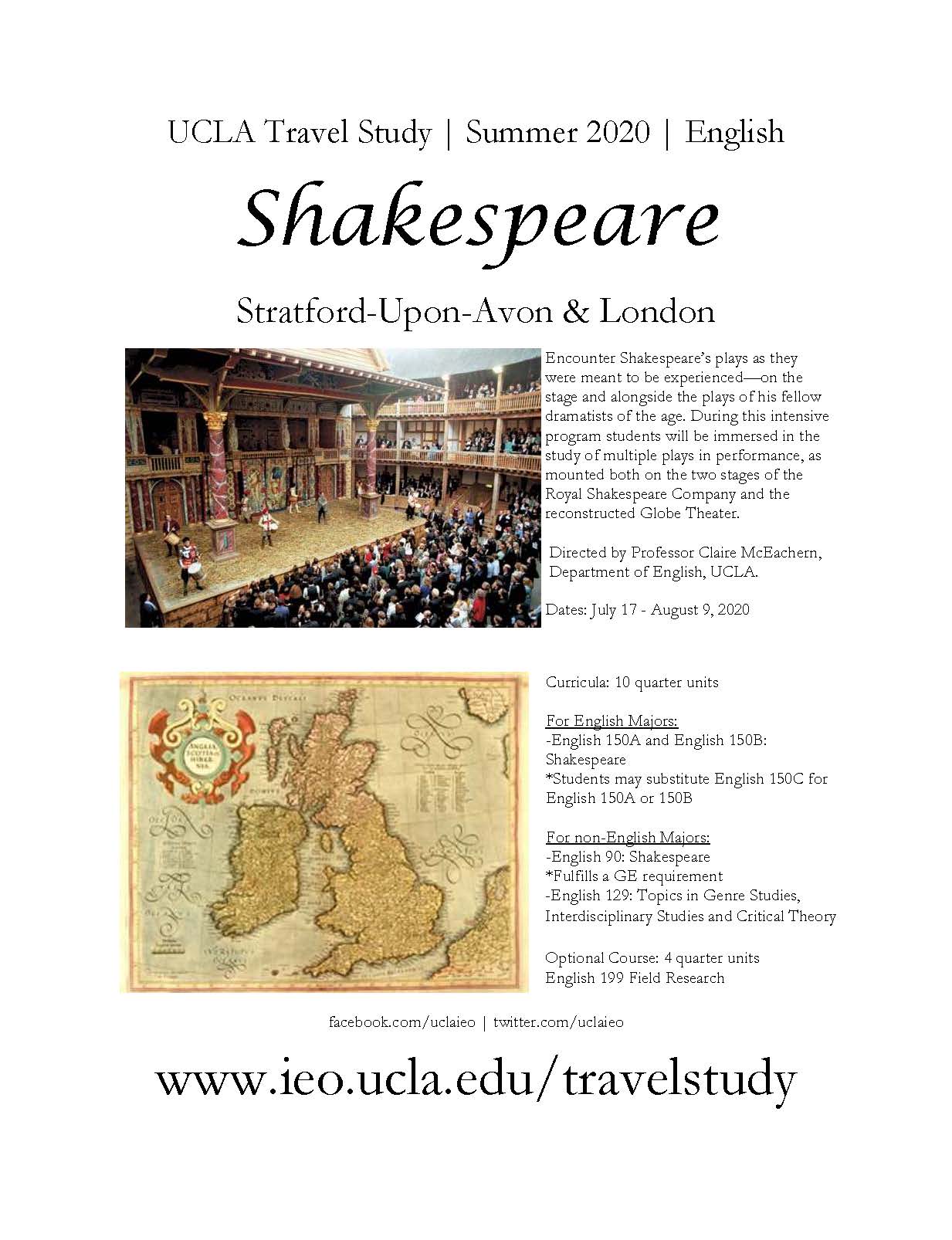 Direct Link:
www.ieo.ucla.edu/travelstudy