Submitted by

vhartoonian

on Fri, 2019-11-15 08:30
Deadline:
Thursday, January 16, 2020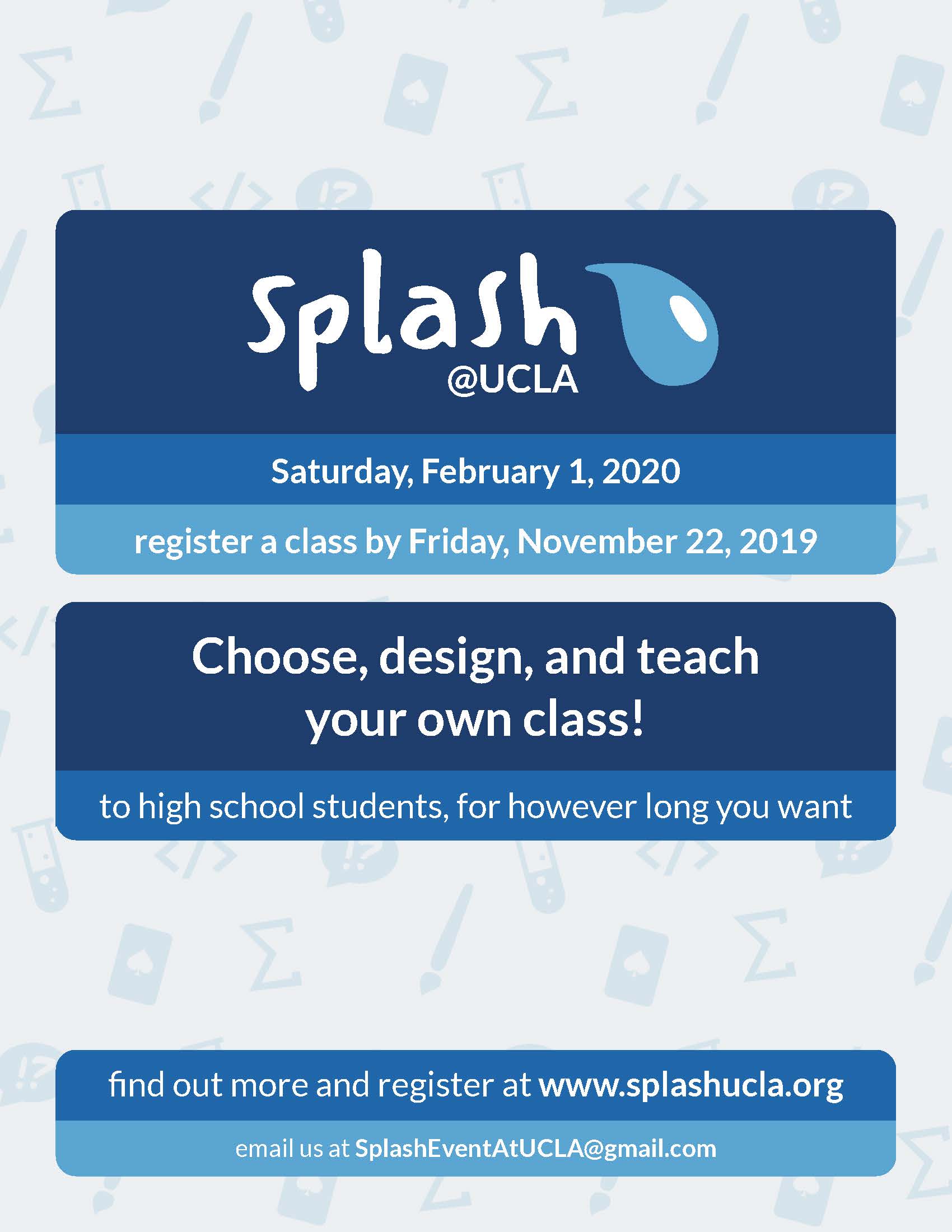 What is Splash? Splash is a one-day educational outreach program with the mission of providing accessible and exciting learning experiences to high school students and leadership and teaching experiences to UCLA students. Over 40 different college campuses around the nation and abroad are participating in this initiative. You share what you love or find useful, and high school students attending your class find their new passion.
When/Where is Splash? Splash this year will take place on Saturday, February 1st, 2020, at Kaplan Hall from 9am to 4pm.
What can I teach? You can teach anything you want, for as long as you want, in whatever format you want! Some examples from previous years are "Neural Networks for Image Recognition", "Intro to Hip-Hop", "The Majestic Maggot", "Master Chef: Dorm Room Edition", ... and many, many more!
TEACH: Register to teach your own class on our website by Nov 22nd!   
VOLUNTEER: You can also help us run the program as a volunteer. Register to help out by Jan 15th, 2020.   LEARN MORE: on our website, Facebook page, and feel free to email us with any questions!