Submitted by

yanderson

on Wed, 2020-03-04 09:14
The Oak Ridge Institute for Science and Education (ORISE) is hosting a research-based challenge for undergraduate students to research a partner supporting NASA's upcoming Mars 2020 launch, learn about the partner's capabilities, and discuss why that partner is necessary for the mission.
Prizes:
1st place: $5,000 scholarship
2nd place: $3,000 scholarship
3rd place: $1,000 scholarship
The deadline for this competition is March 31, 2020, and winners will be announced in early May.
More information can be found at https://orise.orau.gov/stem/internships-fellowships-research-opportunities/scholarships.html.
Please contact STEMEd@orau.org if you have any questions.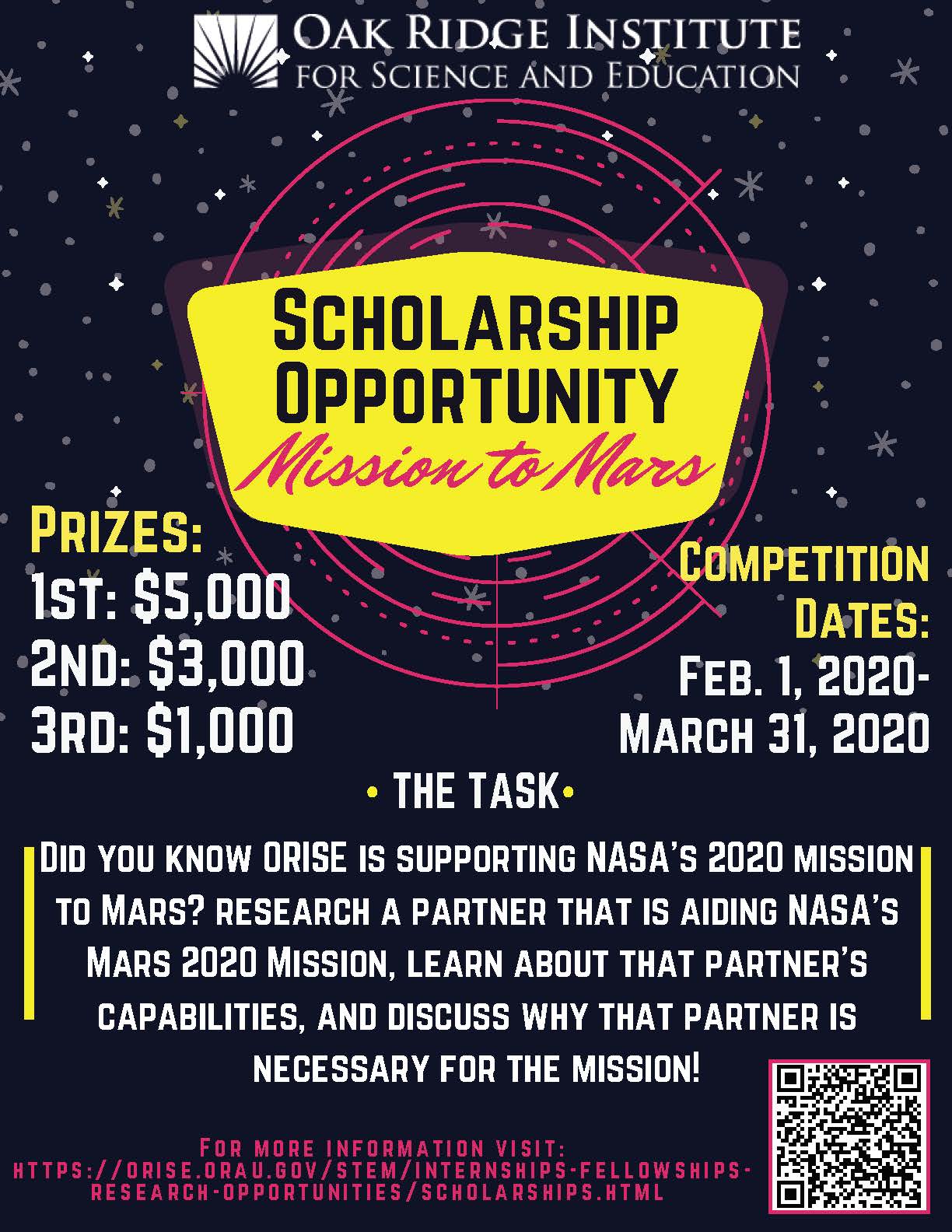 Direct Link:
https://orise.orau.gov/stem/internships-fellowships-research-opportunities/scholarships.html