Submitted by

yanderson

on Thu, 2019-12-05 07:45
Deadline:
Sunday, December 15, 2019
Contact:
Email: csrc@sdsu.edu | Website: http://www.csrc.sdsu.edu/csrc/masters_datascience.html
Computational Science Research Center (CSRC) at San Diego State University is well recognized for its interdisciplinary computational science MS and PhD degree programs.
This new Master's Degree Program in Computational Science with Data Science emphasis adds to that list and will focus on preparing graduates from science and engineering for computational problem solving in applied science and engineering with expertise and skills to tackle modern big data challenges.
The curriculum includes course work in data analytics, statistics, high performance computing, numerical methods, and projects that train students in solving practical industrial problems.
Applicants with strong backgrounds in mathematics, physical, biological and geological sciences, computer science, and engineering are encouraged to apply.
Please contact the Computational Science Research Center if you have questions about our graduate programs and check our website for details regarding the master's program and the application process.
Email: csrc@sdsu.edu
Website: http://www.csrc.sdsu.edu/csrc/masters_datascience.html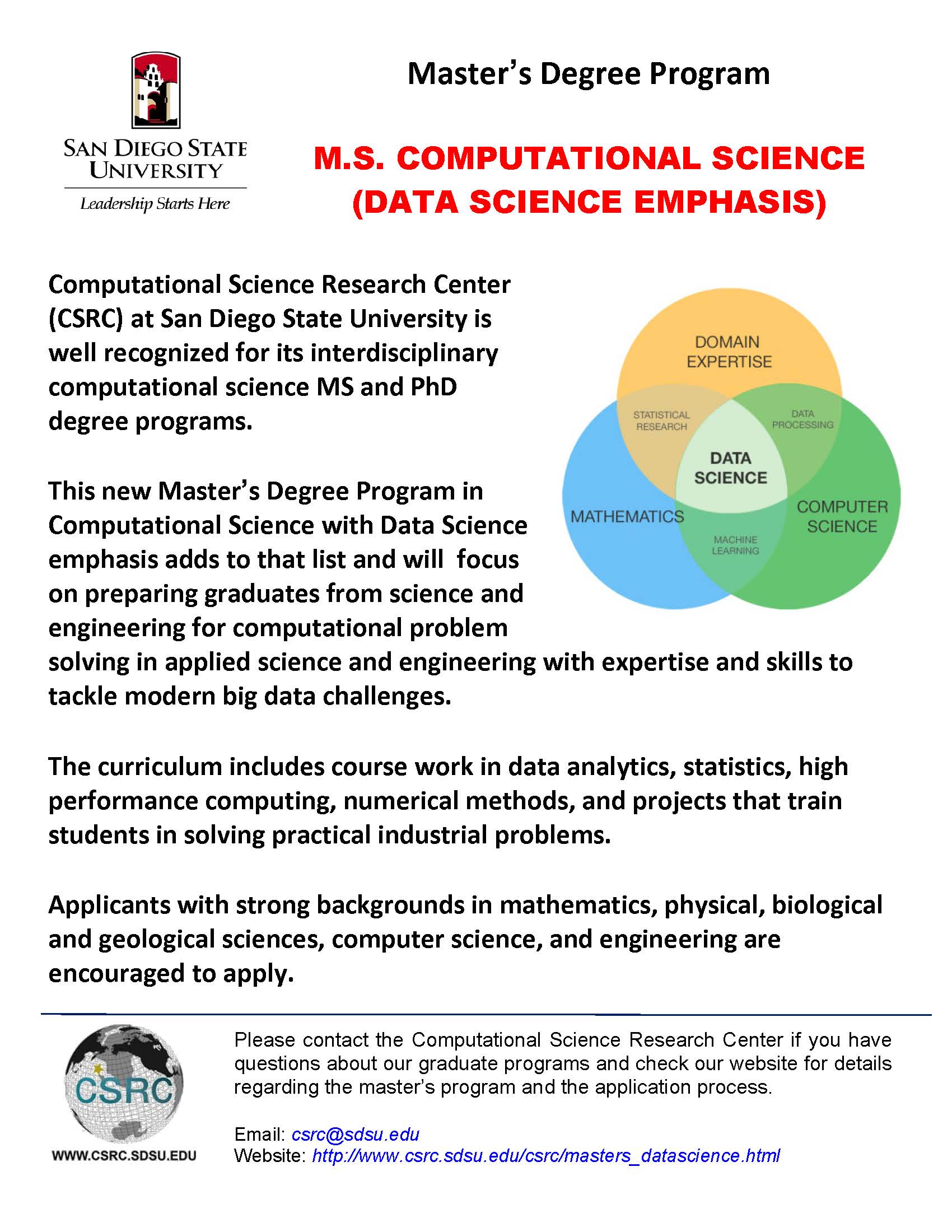 Direct Link:
http://www.csrc.sdsu.edu/csrc/masters_datascience.html