Submitted by

dylan

on Mon, 2016-03-14 09:34
Contact:
Tien Phan (tphan219@gmail.com)
The MARC program application is now open until April 5th. http://www.ugresearchsci.ucla.edu/marc.htm
The program provides specialized training and professional development for minority undergraduates who want to pursue a PhD or MD/PhD in biomedical or behavioral science fields.
Perks of the program include:
having a portion of your tuition paid for
receiving ~$1000/month stipend for doing research
mentorship
being paid to do research at another institution during the summer
being paid to travel to research conferences.
Up to 10 students will be selected to become a MARC Scholar during this application cycle (last year, there were only 5 spots available).
Note that you're required to participate in the program for 2 years.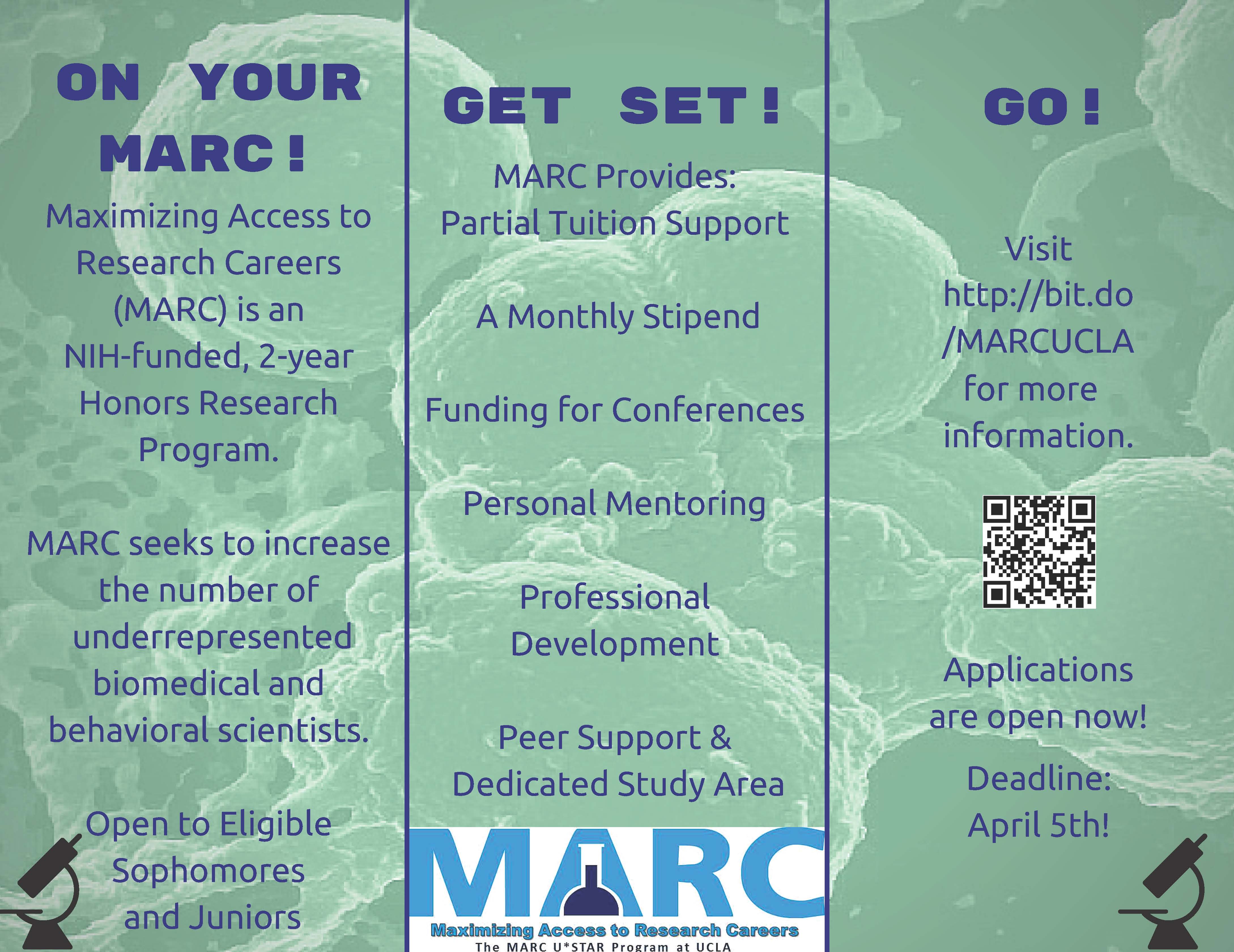 I myself have been a MARC Scholar for almost 2 years. If you have any questions regarding the program or the application, feel free to me email at tphan219@gmail.com
Good luck!
Tien Phan
Direct Link:
http://www.ugresearchsci.ucla.edu/marc.htm