Submitted by

yanderson

on Wed, 2020-02-19 08:10
Bruin Consent Coalition is an organization whose mission is to support survivors of sexual violence, and work to prevent sexual violence and reduce the prevalence of rape culture both on campus and in our broader community.  We do this through awareness and education events, campus activism, creating multidimensional projects with other campus organizations, and advocating for legislative policy changes that fulfill our mission. We are recruiting general members and interns!  Our meetings are 5-6pm on Wednesdays, but the location can vary, so make sure to join our Slack or message us to get on the email list for weekly meeting updates!
Facebook: https://www.facebook.com/BruinConsentCoalition/
Instagram: https://www.instagram.com/bruinconsentcoalitionucla/?hl=en
Slack: bcc2019-2020.slack.com 
Website: https://www.bruinconsentcoalition.org/
The internship is a 9 week program with educational discussions about topics like intersectional activism, rape culture and the institutions and ideologies that enable it, and BCC's operations.  We will meet once a week for 1-2 hours to discuss these topics. Light readings may be given, and interns are expected to research and present on a topic of their choice relating to sexual violence or prevention at the end of the internship.  Apply using the link below by Sunday March 8th:
https://forms.gle/bBMAB83L64xAN6bv6 
Feel free to send any questions or concerns to our Facebook or email!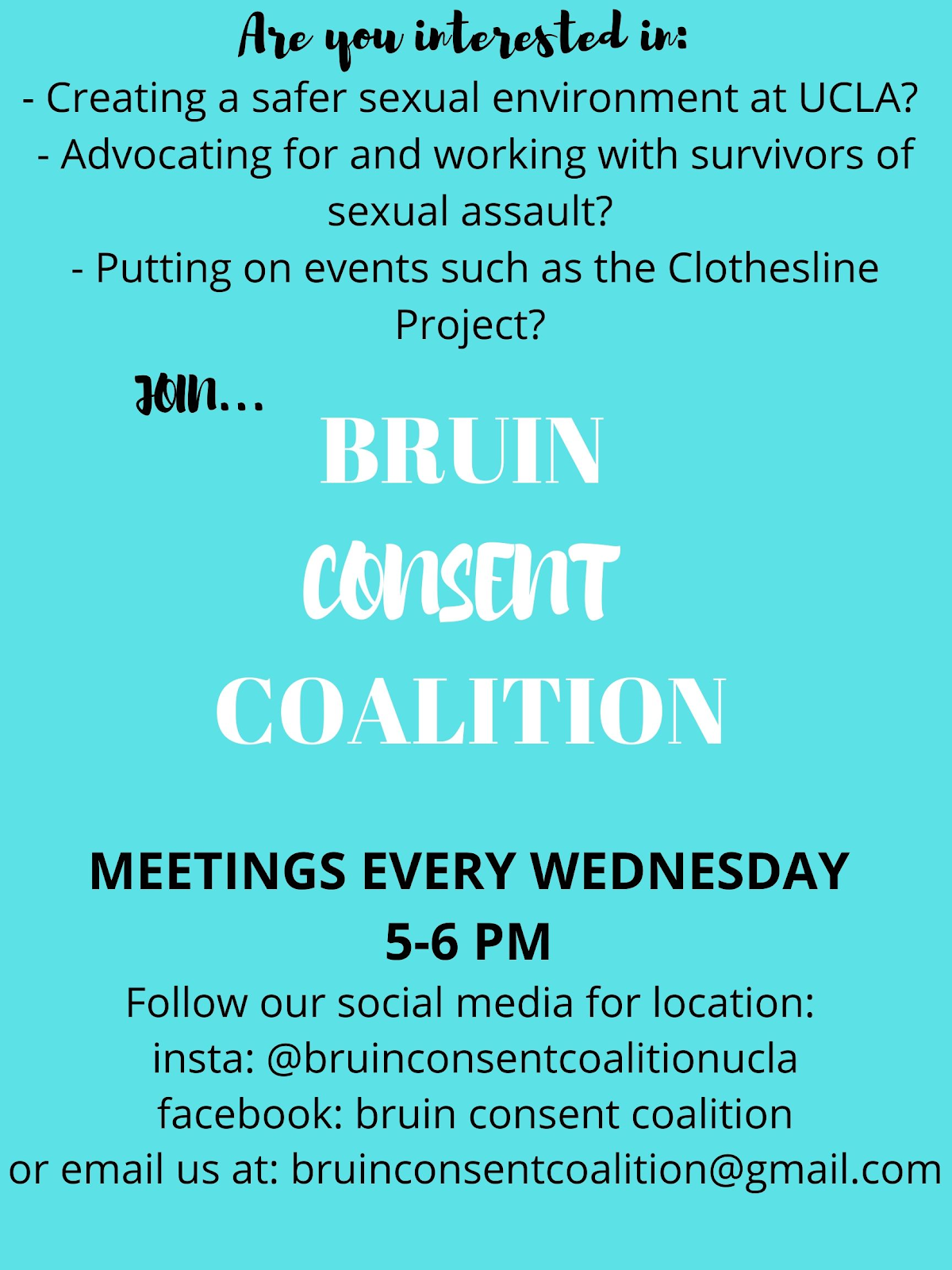 Direct Link:
https://forms.gle/bBMAB83L64xAN6bv6