Submitted by

vhartoonian

on Mon, 2018-10-22 14:14
Contact:
Marina Quintanilla, mquintanilla@college.ucla.edu or Gina Singh, gsingh@college.ucla.edu
Dear Sophomore Bruins!
This amazing opportunity teaches how to conduct research, work with a UCLA faculty member and prepare for graduate school.
The purpose of the Research Rookies Program is to foster interest in research and demystify the research process within the Arts, Social Sciences, and Humanities.
Information Sessions:
10/15 3:00pm - 4:30pm, Campbell Hall 1224
10/18 3:00pm - 4:30pm, Campbell Hall 1224
10/22 5:00pm - 7:00pm, Powell Library Rotunda (2nd floor)
Application Link: http://www.surveymonkey.com/r/researchrookies2018-19
Application deadline: Friday, November 9th at 2:00pm
For further information about the program or application process please contact or make an appointment with the Research Rookies Coordinator:
Marina Quintanilla, mquintanilla@college.ucla.edu or Gina Singh, gsingh@college.ucla.edu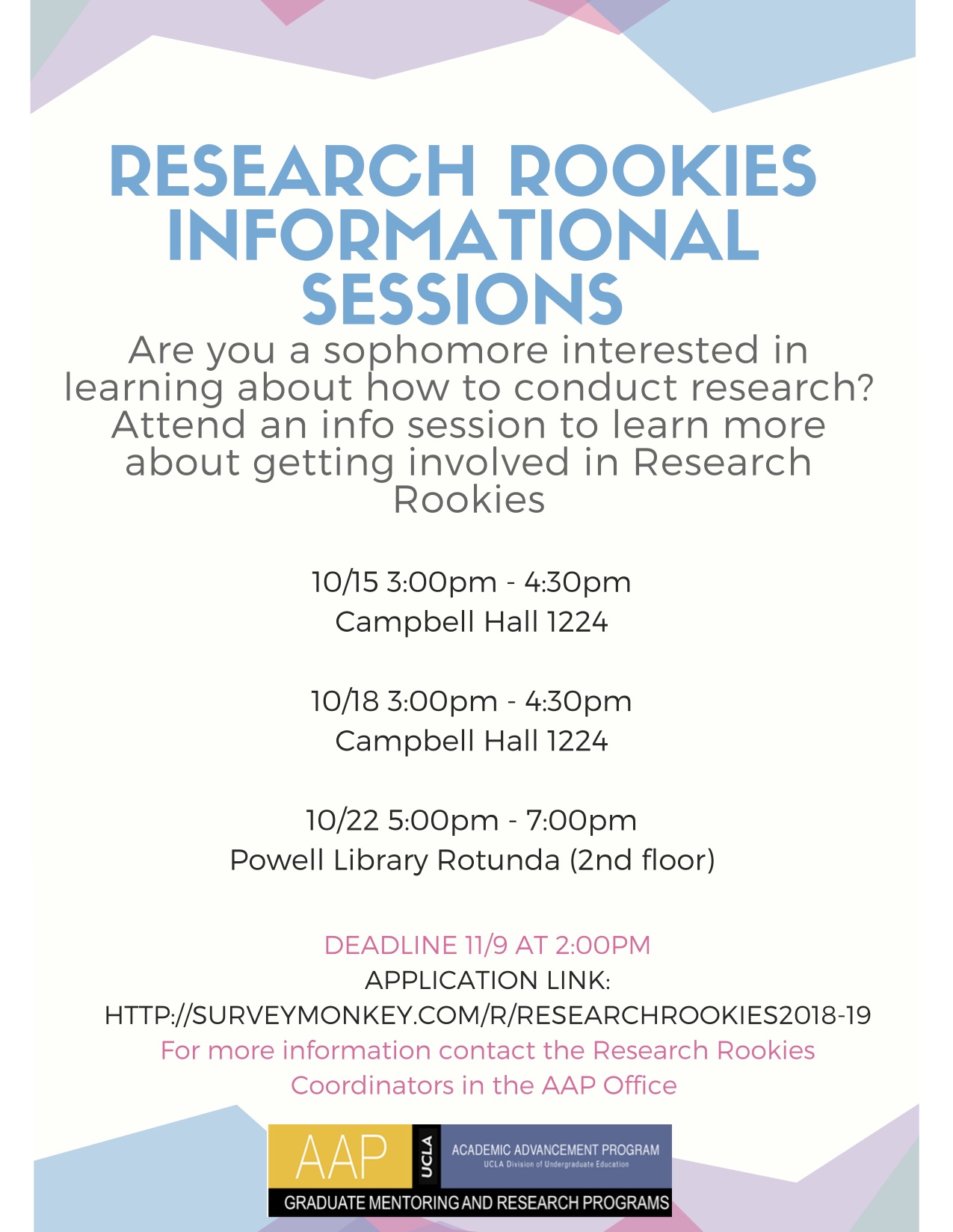 Direct Link:
http://www.surveymonkey.com/r/researchrookies2018-19