Submitted by

yanderson

on Wed, 2019-10-02 08:06
Contact:
UCLA Center for Community Learning | cclmeetings@college.ucla.edu | 310.825.7867 | A265 Murphy Hall
ACADEMIC CREDIT FOR REAL-WORLD EXPERIENCE!
Come in with an internship secured
Receive four upper-division major, minor, or elective units
FALL 2019 COURSE OFFERINGS
195CE GENERAL COURSES
Anthropology
English
History
Political Science
Sociology
Society & Genetics
195CE SPECIALIZED COURSES
Community Engagement & Social Change
Disability Studies
Film & Television
INTERESTED IN ENROLLING?
 
DETERMINE ELIGIBILITY
STUDENT ELIGIBILITY:
Junior or senior standing ~ 3.0 cumulative GPA
Secured an internship prior to the first appointment
International students must consult the UCLA Dashew Center about necessary protocols
INTERNSHIP SITE ELIGIBILITY:
8-10 hours of college-level work each week, for at least 8 weeks
Supervised by staff in professional off-campus workplace
May be paid or unpaid (see website for more details)
BOOK YOUR APPOINTMENTS
There are TWO types of 195CE appointments:
1. INTAKE APPOINTMENTS
(September 25 - October 11)
Your first appointment with a course coordinator, before you are enrolled
Discuss the course and enrollment procedures
2. COURSE APPOINTMENTS
Four 1:1 appointments with course coordinator, spaced among every other week
Develop a research project related to your internship and professional goals
READY TO ENROLL?
Visit our Internship Courses webpage to get started!
UCLA Center for Community Learning | communitylearning.ucla.edu
cclmeetings@college.ucla.edu | 310.825.7867 | A265 Murphy Hall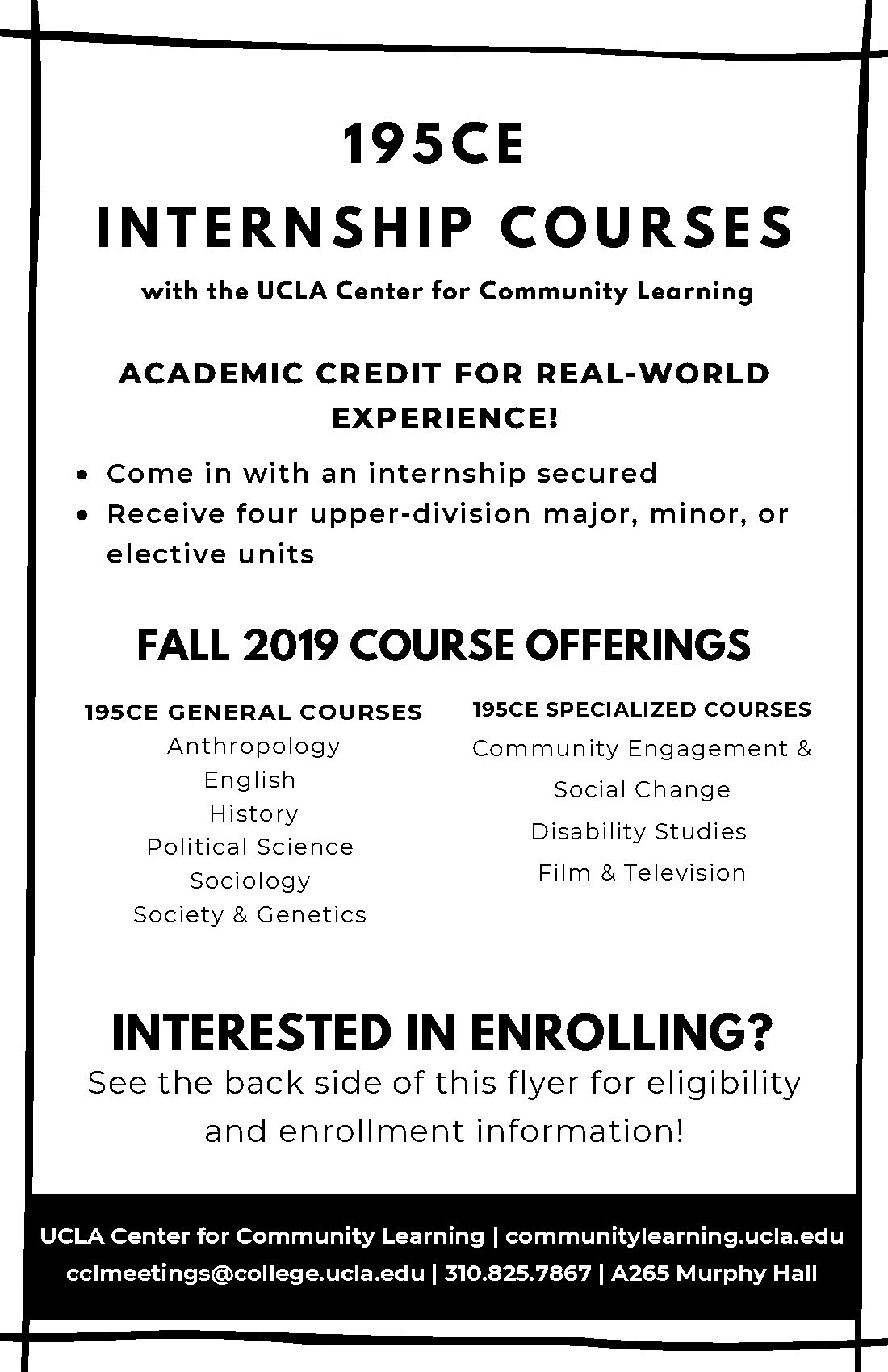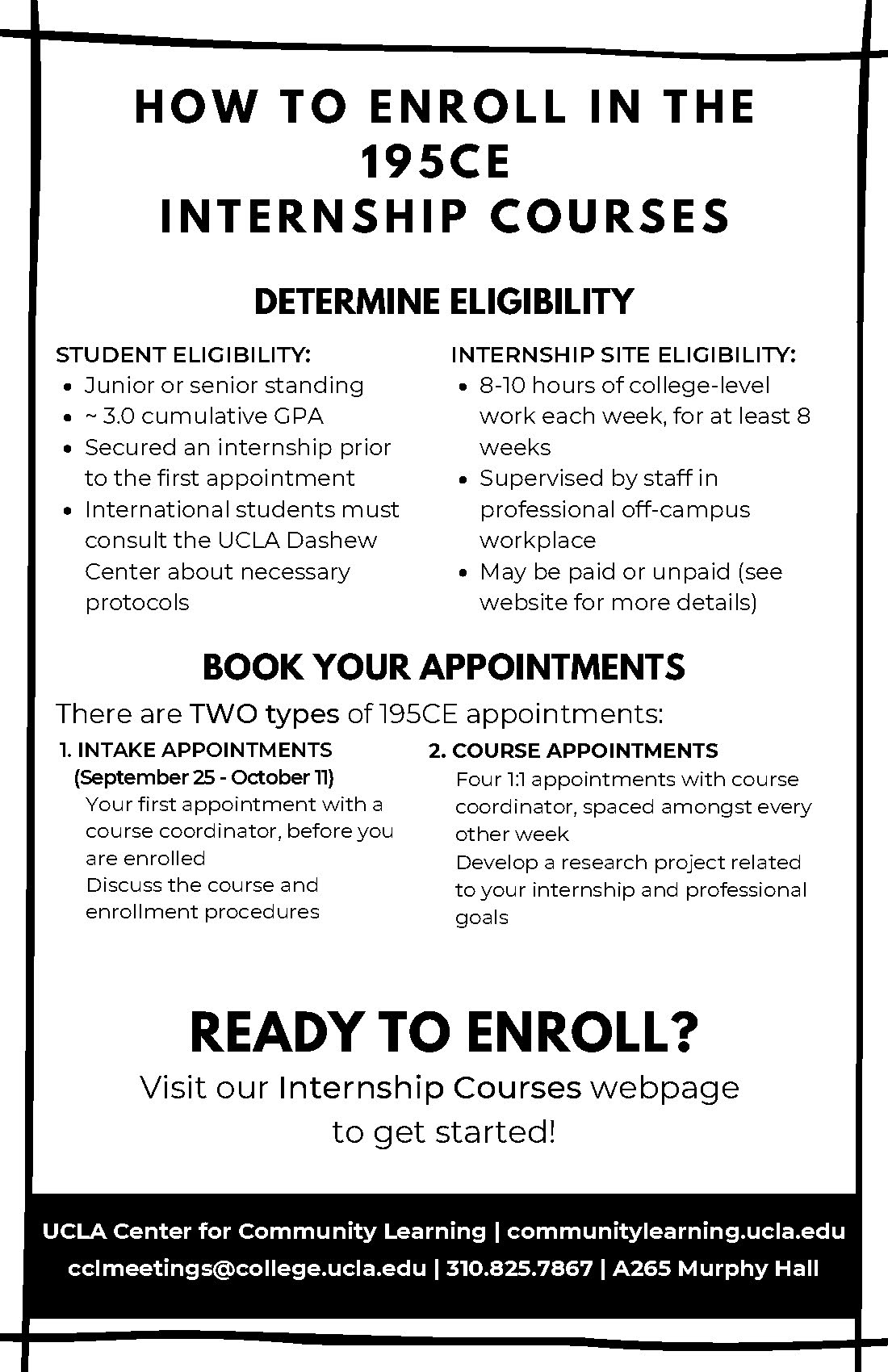 Direct Link:
communitylearning.ucla.edu