Submitted by

connie

on Wed, 2017-02-08 11:37
The Berkeley Charter of Professional Accountancy (BCPA) program at UC Berkeley is being offered to Economics students at UCLA. The BCPA is a mid-May to mid-August program which allows students from any major to take 30 unit of accounting over two summer's time and be CPA-exam eligible upon graduation.
In the first cohort, the majority of students were Economics majors who were looking to add some marketable skills to their CV and be hired on to a professional services firm. In addition to ensuring that the courses are of highest quality, there are a number of professional events which give students access to recruiters from top firms. The BCPA may also expand UCLA students' accounting course opportunities beyond the accounting minor UCLA currently offers.
For more information, check out the BCPA page at:  http://accounting.haas.berkeley.edu/accounting-berkeley/bcpa.html
The flyer is also attached.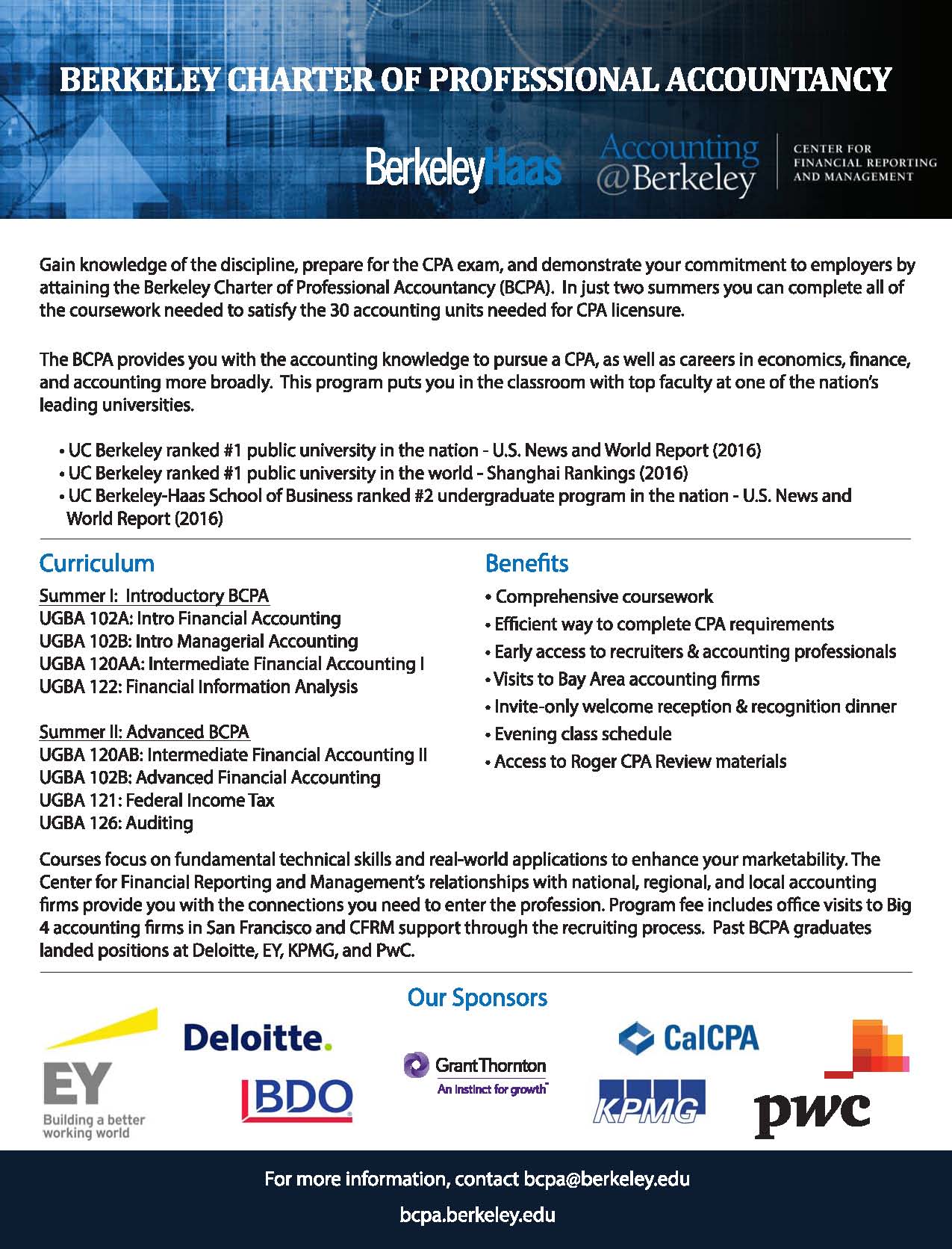 Direct Link:
http://accounting.haas.berkeley.edu/accounting-berkeley/bcpa.html