UCLA Ranked #7 in Best Global Universities for Mathematics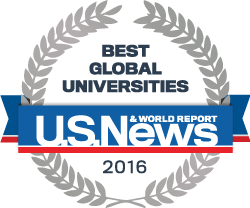 The field of mathematics uses patterns, reasoning and other concepts to solve problems. Subjects include pure and applied mathematics, statistics and probability. Students interested in mathematics can explore these top-notch universities from around the world that have shown strength in producing research in the field. These are the world's best universities for mathematics.
For complete rankings, click here.
Specialties (U.S. News and World Report)
#1 Analysis
#2 Applied Math
#2 Logic
#5 Algebra/Number Theory/Algebraic Geometry
#6 Discrete Mathematics and Combinatorics
#10 Geometry
#10 Topology
http://grad-schools.usnews.rankingsandreviews.com/best-graduate-schools/...