UCLA Math's Katy Craig and Ekaterina Merkurjev Receive UC President's Postdoctoral Fellowship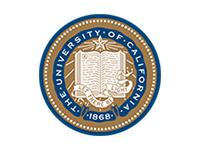 The University of California President's Postdoctoral Fellowship Program was established in 1984 to encourage outstanding women and minority Ph.D. recipients to pursue academic careers at the University of California. The current program offers postdoctoral research fellowships, professional development and faculty mentoring to outstanding scholars in all fields whose research, teaching, and service will contribute to diversity and equal opportunity at UC.
To Learn more about UC PPFP click here.