UCLA Math Rises in National and World Rankings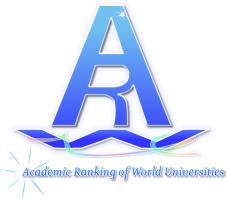 In April, U.S. News & World Report released its 2010 Best Graduate Schools rankings, propelling the UCLA Department of Mathematics to its highest historical ranking of number eight (shared) overall in the country. In five of seven research specialties, the department ranked in the top 10. Applied Mathematics moved up to number two; Logic held on to its number two spot; Analysis climbed to number three; Discrete Mathematics and Combinatorics leaped to number six; and finally, Algebra/Number Theory/Algebraic Geometry rose to number nine. These rankings confirm the upward momentum of the department in recent years. Also, the Academic Ranking of World Universities (ARWU) released its widely used annual ranking of the world's research universities in December 2009, ranking UCLA Math number 10 among all mathematics departments in the world and sixth among those in the U.S. Across fields, UCLA Math was one of two UCLA departments/schools to rank in the top 10 worldwide.



Click Here for more on the U.S. News & World Report rankings...



Click Here for more on the ARWU world rankings...