Professor Joseph Teran invited to speak at the 2018 SIAM Annual Meeting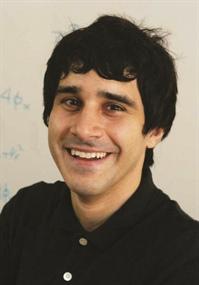 On July 9-13, the Society for Industrial and Applied Mathematics (SIAM) will host its 2018 Annual Meeting in Portland, Oregon. This event provides a broad view of the state of the art in applied mathematics, computational science, and their applications through invited presentations, prize lectures, minitutorials, minisymposia, contributed presentations and posters. This meeting is being held jointly with The SIAM Conference on Mathematical Aspects of Materials Science (MS18), The SIAM Conference on Applied Mathematics Education (ED18) and the SIAM Workshop on Network Science (NS18).
Professor Joseph (Joey) Teran will give a talk about "Computational Elastoplasticity in the Movies and Beyond." For more details about Joey's talk, please read here. 
More information regarding the 2018 Annual Meeting can be found here.