Professor Andrea Bertozzi Showcases NSF Research on Capitol Hill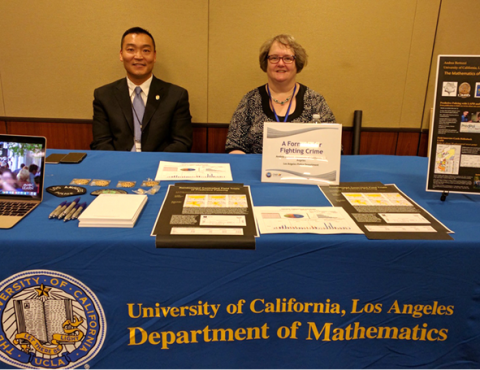 On Wednesday, February 15, Professor Andrea Bertozzi exhibited research to members of Congress as part of this year's event "The Arc of Science: Research to Results" on Capitol Hill.  The event was hosted by the National Science Foundation (NSF) and the Coalition for National Science Funding (CNSF) to highlight the impact of NSF-funded research on American citizens, businesses, and government.
UCLA anthropologist Jeff Brantingham teamed up with Bertozzi and a UCLA-led team of mathematicians to help local law enforcement agencies prevent crime in one of the largest U.S. cities. Read more about their research here.