Professor Andrea Bertozzi web interviewed by American Scientist Magazine courtesy of Sigma Xi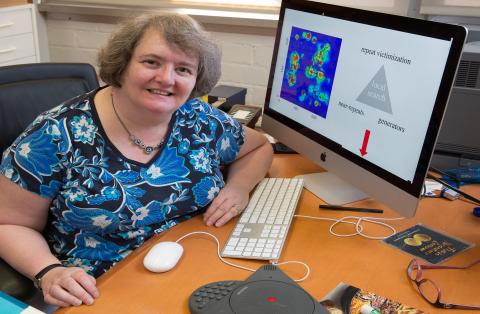 Dr. Andrea Bertozzi of UCLA, a Sigma Xi Distinguished Lecturer, and Dr. Jeffrey Brantingham will be our guests for this hangout.
Dr. Bertozzi and Dr. Brantingham are on a team of mathematicians and social scientists from UCLA helping law enforcement agencies across the country to determine where crime is likely to occur in the near future. The team developed a "predictive policing" computer program that zeros-in on areas that have the highest probability of crime. Commercial use of the "predictive-policing" program allows law enforcement departments to tailor the placement of police officers, potentially stopping crime before it happens.
After the hangout, Sigma Xi members can post followups on the Sigma Xi Communities page, The Lab, under the thread "Let's Talk About Predicting Crime."