2019 Math Commencement Keynote Speaker: Vladimir Tenev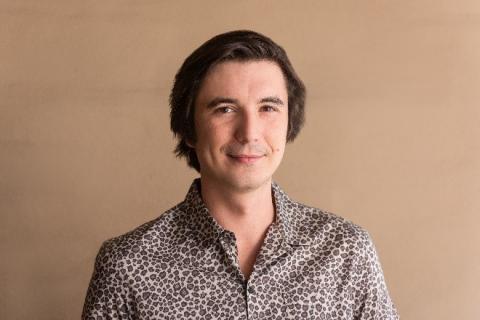 On Sunday, June 16th, UCLA Math alumnus Vladimir (Vlad) Tenev came to campus to give the commencement keynote address to over 400 graduates, their families and friends. His inspirational speech urged students to follow their passion, even if it means leaving a familiar path for one that is true to our heart.
Please read below for a short biography of Vladimir from the UCLA College Magazine: 
"Vlad Tenev is the Co-Founder and Co-CEO of Robinhood, one of the fastest growing brokerages. As Co-CEO, he oversees the company's engineering and business development teams. In 2013 Vlad co-founded Robinhood with Baiju Bhatt to democratize America's financial system, and they've since reached millions of customers across the country. Robinhood is backed with $539 million in funding and valued at $5.6 billion. Before Robinhood, Tenev started two finance companies in New York City and earned his B.S. in Mathematics at Stanford University and M.S. in Mathematics at UCLA. Tenev has been recognized on the Forbes 30 under 30, Inc 30 under 30, and Fortune 40 under 40 lists for his achievements."