Body:
ALL MERCHANDISE CURRENTLY ON HOLD DURING THIS TIME. THANK YOU FOR YOUR UNDERSTANDING.
All of our shirts are designed by our very own math students and postdocs. Go UCLA Math! 
Please select the size, design, and quantity of shirts you would like in the drop down menus below. Requests are subject to availability of stock.
Note: All sizes are unisex.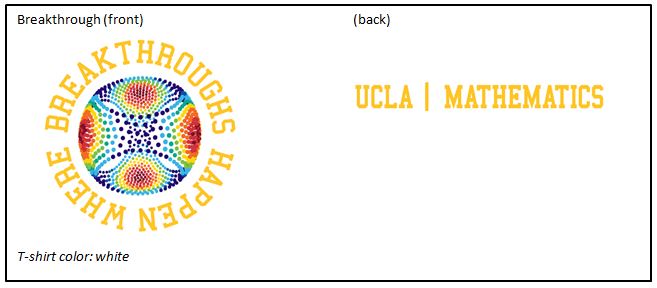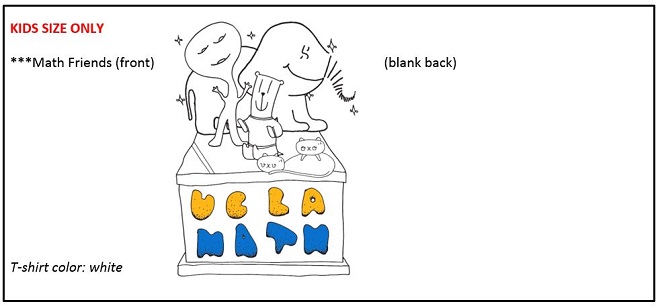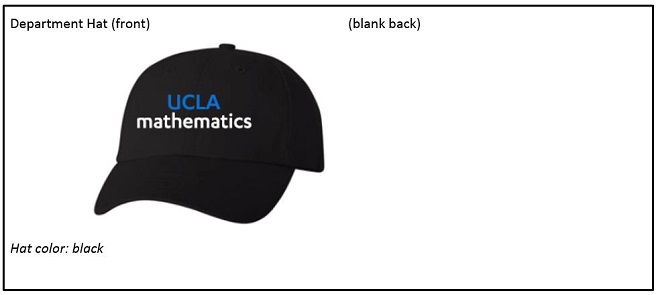 Shirts are $15.00 each, hats are $20 each. 
Cash or check only (made payable to UC Regents). Pay at pick up or mail payment once order is confirmed.
For any additional questions or concerns, please contact Christina-Marie Santillan at santillanc@math.ucla.edu.