Why do I need to activate my account on Linux server? 
Once you have your Windows account, you still need to activate on the Linux server in order to get access to Email(Math.ucla.edu), Public printers in MS building, and software licenses for currently active accounts. 
How to activate your account on the Linux server
Step 1.
Double click on PuTTY Program on your Desktop. If you do not have PuTTY installed, you could download it for free at https://putty.org/.
Type in newuser@<servername>.math.ucla.edu  (servername i.e. cedar, walnut etc.  If you don't know your servername, please contact bugs@math.ucla.edu). Then click "Open."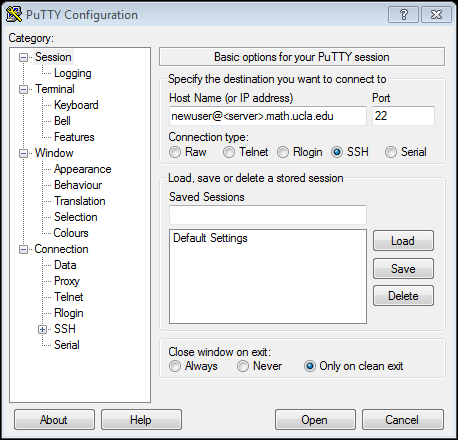 Step 2.
Type "newuser" as the password.
Step 3.
Hit Enter and type in your 9 digit UCLA ID number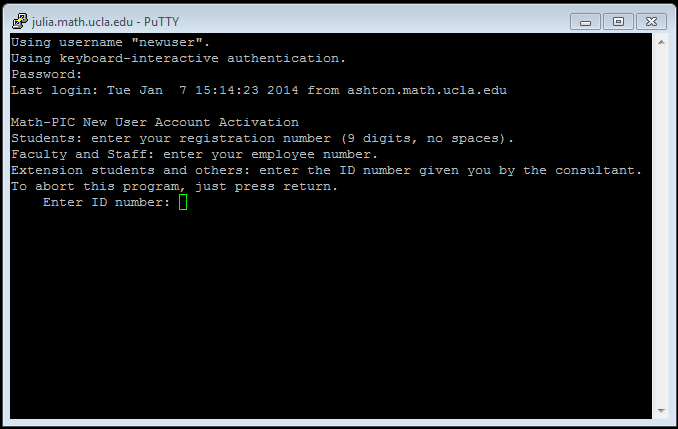 Step 4.
Type in your Bruin OnLine UCLA Logon ID.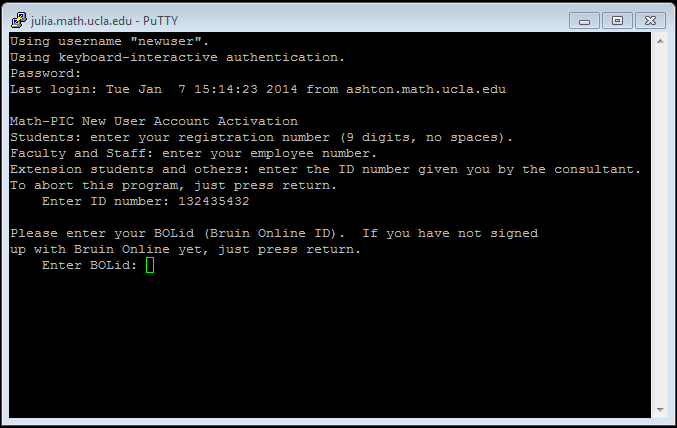 Step 5.
Refer to the policy guidelines and press return.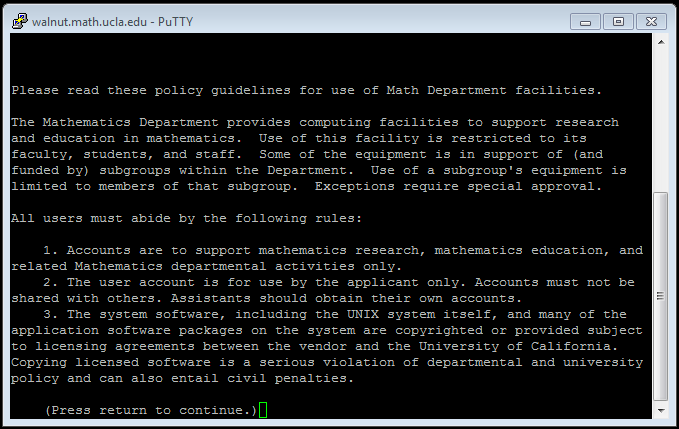 Step 6.
Continue to step through the policy guideline and type "y" to agree to the statements.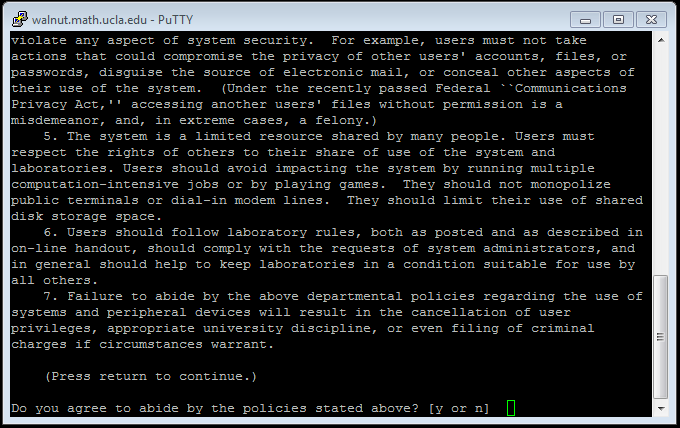 Step 7.
Type in your desired password for the account to finish activation.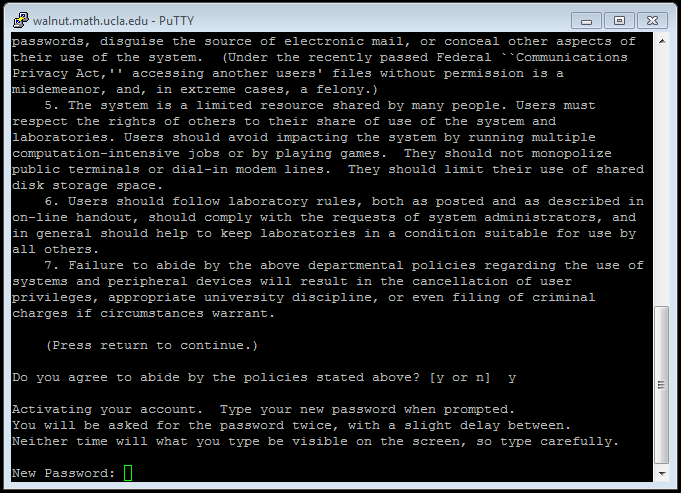 Step 8.
Reenter the new password and hit return to finish the process. Double check the status of your account and hit return to close the window.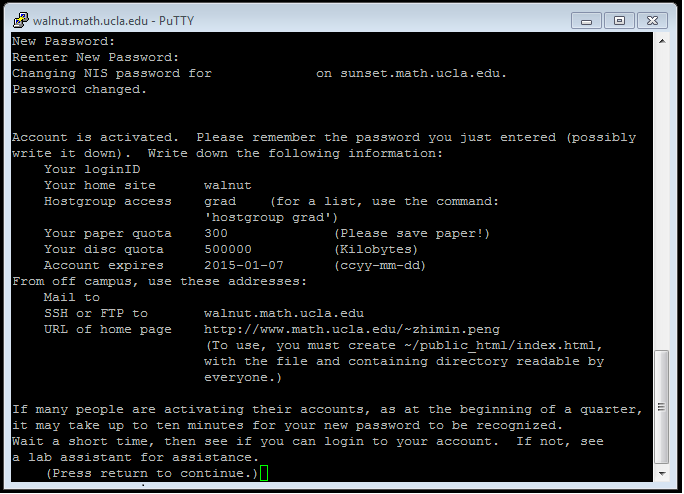 Step 9.
You may now access public printers in MS Building and Math mail at webmail.math.ucla.edu